Setting A New Standard of Excellence in Service


Aviation Consulting from Feasibility Studies to Initial Set-Up Advise, to value-oriented aircraft acquisition, maintenance, and fleet management solutions
Day to day Aviation operational consulting and Special Aviation Project Management
Management/Personnel Training
Aviation Equipment Procurement, Supplies, and after-market support
Aviation Business Development

Portable Technology integration and ICT Consulting;
Portable Technology Equipment  Procurements and Supplies
Hardware Sales and Support including OEM Marketing
Computer Networking (LAN and WAN) and Systems Integration
Security Technologies and Biometrics
Management/Personnel Training
Business Development
<<<OUR SUBSIDIARIES>>>
OUR COMPANY IS HEADQUARTERED IN THE SOUTHWEST SUBURB OF CHICAGO, ILLINOIS

WE HAVE PARTNERS
AND AFFILIATES
SOMEWHERE NEAR YOU...
LET US HELP YOU
BUILD YOUR BUSINESS
We are just a phone call away... Give us a call and let us help you procure the equipment you need, train your staff, and give your business the boost you need to maximize the potentials of ALL your resources.
Our hours of operation are:
Mon-Fri. 8:00 A.M. – 7:00 P.M.
Sat-10:00 A.M.- 4:00 P.M.
We are available at any time, including holidays by appointment or on an emergency basis.

Our After-Hours/Emergency Number is: +1-630-688-6690
Thank You for visiting Our Home on the Web!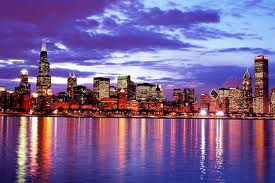 Promise International Enterprises, LLC
1745 Whidden Avenue
Downers Groove, IL 60516-2408
U.S.A.
Phone: +1-630-995-9182
Fax: +1-630-541-6905
Email: Admin@PromiseEnterprises.com 
Promise International Enterprises, LLC comprises of several Consulting, High Technology, and service oriented subsidiaries specializing as value-added resellers in the marketing of high-technology products in international markets. Our Products include employee biometric time and attendance control devices, portable technology and security devices, and NComputing virtual networking components.

The expertise of our subsidiaries includes Aviation, Geo-Science, Oil and Gas, the marketing and integration of Portable High Technology devices, and varied Project Management consortium.  We also provide various levels of Personnel Training  from clerical to executive management, human resource management, and specialized business development consultation.
CONTACT INFORMATION
To combine value-oriented equipment acquisition, after-market support, maintenance, and personnel/management solutions with superior customer service -- and set a new standard of excellence in service within every industry were we operate worldwide.
Solutions for Growing your Business. Fresh Ideas for your Success
Solutions for Growing your Business Fresh Ideas for your Success
Promise International Enterprises, LLC
Promise International Enterprises, LLC - 1745 Whidden Avenue, Downers Groove, IL 60516-2408, U.S.A. ● Phone: +1-630-995-9182  ●  Fax: +1-630-541-6905  ●

OUR MISSION